Our Company
We are a trading company composed of expert
engineers dealing in procurement of specialized
precision press mold parts, both domestically and
overseas, mainly in Asia, for clients.
Business partnerships with cooperating factories are only initiated after close, professional inspection of their equipment, materials, environment, and staff. We dispatch engineers from Japan to conduct advanced inspections and provide technical guidance to partnering factories.
In addition, we are aware of anxiety towards products from overseas, and alleviate concerns by understanding problematic issues in advance. We own domestic factories in capital alliance as well, and respond to any cases of defects in products by carrying out any necessary modifications or reprocessing at domestic factories before delivery. We will do our utmost to guarantee domestic quality and accurate cost.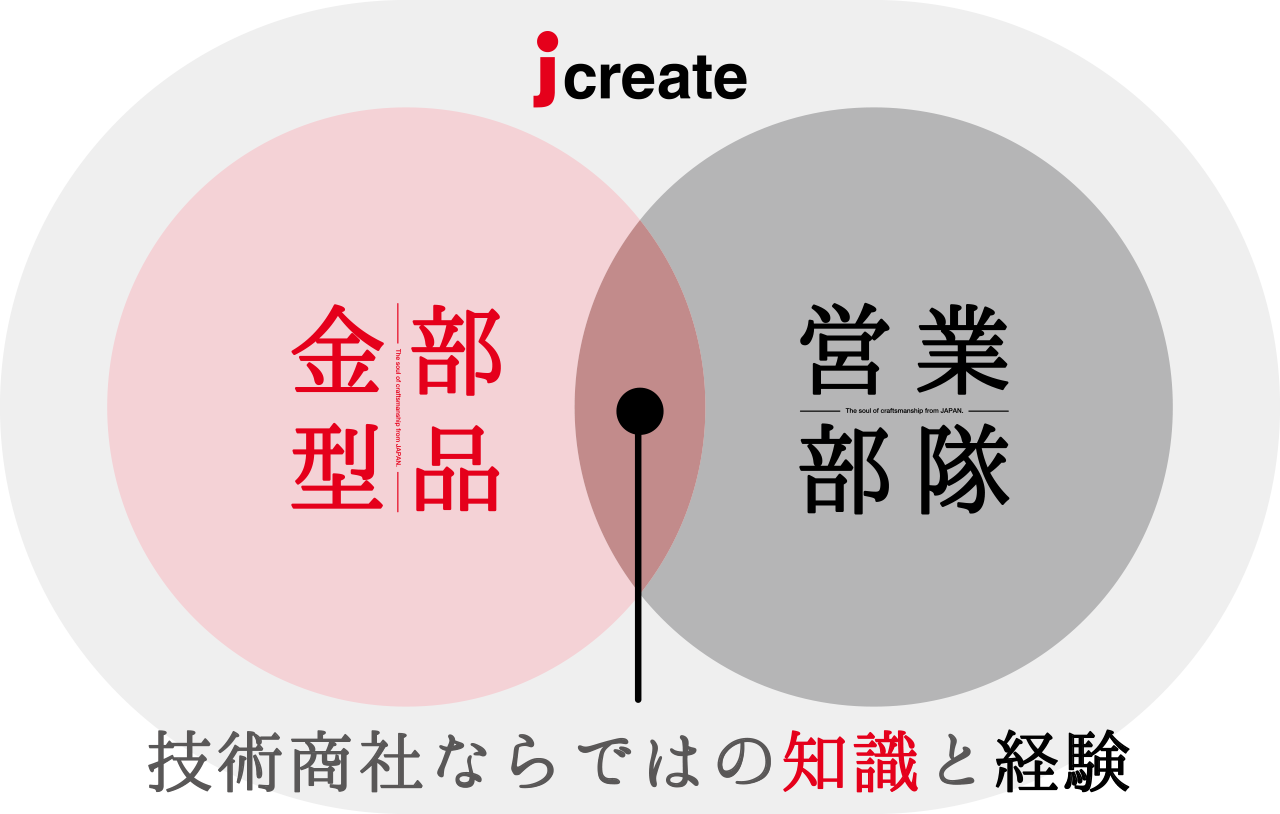 Sales

teams

We are a sales team that specializes in processing precision mold parts and can procure them from
domestic as well as overseas sources.

Precision

machining

We are a collection of engineers experienced in mold parts processing.

Crisis

management

We perform factory and risk management from the viewpoint of engineers.

Factory management

・As engineers, we know how to select producers that can perform high-quality manufacturing.

・As engineers, we know how to assess each producer's strengths and weaknesses, and match them appropriately with clients' needs.

Risk management

・As engineers, we know how to identify defects in advance while still in planning stages so problems can be avoided.

・By pre-arranging mill sheets (material certificates) and various other certificates, it is possible to catch errors in schematic plans, thereby avoiding troubles that may have occurred after delivery.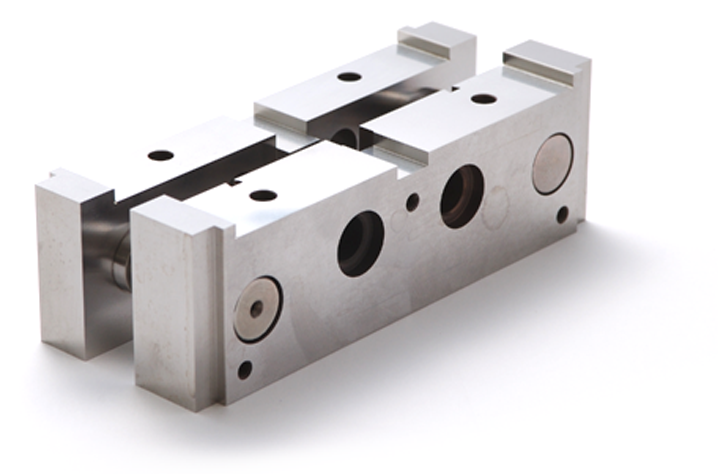 Company
A
Company
B
Quality and accuracy
On site visits to assess quality and accuracy at factories, our veteran technicians investigate the techniques and processes being used in factories abroad, guaranteeing that only factories producing at an equivalent level to domestic factories are partnered with.
Inspection
In addition to inspection teams carrying out quality assurance in Japan, inspection teams composed of technicians from our home company are stationed permanently overseas to perform quality insurance inspections of products abroad as well.
Cost estimates
Since domestic technician personnel perform cost estimates, it is possible to provide estimates quickly and accurately.
Product delivery
We have a competitive advantage: overseas affiliated factories, located mainly in Asia, working with us here in Fukuoka. Moreover, we having our own facilities in Japan as well.
Cost
Cost is kept to a minimum as far as is possible while maintaining the quality of Japanese production.
Value analysis
We make proposals using value analysis for selection of material and processing methods, and take advantage of our engineering insight to add specifications and applications.
Engineering approach
Because engineering personnel handle consultations regarding technical issues, it is possible to select processing methods that take cost into consideration, and to benefit from detailed negotiation with designers.
Troubles and sudden response
Since we also have our own domestic factory, we can respond quickly in comparison to trading companies without their own factory.
Foreign language support
We maintain technical resident staff in China and Korea, and can easily provide technical consultation in Chinese, Korean, and English.
And more than anything …
we are
"Kyushu Danji"

("The Boys of Kyushu") and know
how to do things right!

J CREATE is based in Fukuoka, Kyushu. Providing high quality and operating under a strict
management system, utilizing locations in Asia, we offer our clients quality Japanese
craftsmanship.